Debtor or Creditor, Chapter 7, 11 or 13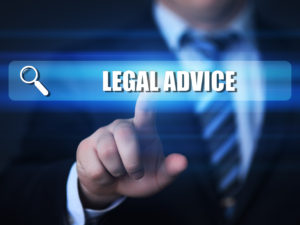 An Experienced Consumer Bankruptcy Lawyer
Whether an individual or business, Peter C. Wittlin Attorney at Law understands how to assist you with your insurmountable financial debt. He has helped consumers file Chapter 7 and Chapter 13 bankruptcy and can advise on the best available option. As he has long worked with businesses and understands their every need, he can advise on what would be the best possible bankruptcy option for the business to pursue.
There are many considerations individuals will have to make when contemplating filing for bankruptcy. Depending on the circumstances, Chapter 7 or Chapter 13 bankruptcy may be the best available option. There may be circumstances where other options may need to be pursued not involving bankruptcy.
There are jurisdictional and secured debt limitations that may prevent you from filing Chapter 13 bankruptcy. On the other hand, there are certain personal property and homestead exemptions that apply to Chapter 7 bankruptcy that may not make this the best option.
Peter Wittlin can review your entire financial circumstances and provide guidance on which option to pursue. He provides personal attention to every matter and does not hand his bankruptcy services off to other professionals.
Guiding Businesses Back To Financial Stability
Peter C. Wittlin can provide Chapter 7, Chapter 13 or Chapter 11 bankruptcy services for businesses. Chapter 11 bankruptcy, in particular, can be particularly complex because it involves a viable reorganization plan that provides for loan modification or business debt consolidation.
Mr. Wittlin understands the benefits that Chapter 11 can provide. For example, such a filing can be extremely helpful to businesses behind on payroll taxes or that are seeking a means to escape from being held under an unfavorable lease. His services can help businesses defer payments to secured creditors while preventing repossession. He also helps with pre-petition Chapter 11 planning and creditor acceptance to the plan to avoid problems down the road. In many instances, he can provide alternative remedies outside of the business filing bankruptcy.
Contact A Knowledgeable Bankruptcy Attorney
To schedule a consulation with Peter C. Wittlin Attorney at Law, please contact us by telephone at 949-430-6529 or us the form below.
We are a debt relief agency. We help people file for bankruptcy relief under the Bankruptcy Code.