Business and real estate dispute resolution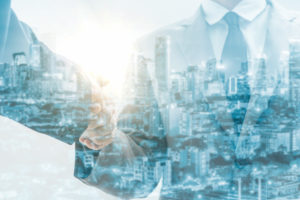 Peter C. Wittlin has a strong reputation for being a capable and knowledgeable real estate litigation attorney in the Irvine, California, area. He has for 30 years been editor of a publication while writing about real estate legal dealings in Orange County. He has twice been awarded the "Most Outstanding Achievement Award" by the Orange County Bar Association real estate section. As an outstanding litigator, he is frequently invited to speak to a number of realty groups. The favorable results he has delivered to his real estate clients attest to the level of skill he brings to this area of law.
Described as an all-purpose real estate attorney, Peter Wittlin is often asked to broker commission disputes between sellers and buyers. He has often represented clients in disclosure matters at trial or through alternative dispute resolution (ADR) hearings such as mediation or arbitration. During his three decades of legal practice, he has represented buyers regarding their right to have a return on their deposits. He has represented both buyers and sellers in easement matters and landlord-tenant disputes. His knowledge of this area of law allows for him to resolve all quiet title, zoning and other building disputes — even in circumstances where injunctions have been filed.
Peter Wittlin knows the rules and procedures (including all important deadlines) for the court systems in a number of Southern California counties. He frequently appears in Orange County and Los Angeles County courts.
It bears repeating that Peter Wittlin is extremely knowledgeable in many different areas of law that may touch upon real estate concerns. He regularly provides legal services to clients concerning commercial leasing, business sales and various probate matters. His knowledge of bankruptcy laws allows for him to resolve real estate matters that otherwise would have been thwarted due to a bankruptcy proceeding going forward by a buyer or seller.
Contact A Skilled California Real Estate Lawyer
To schedule a consultation with Peter C. Wittlin Attorney at Law, please contact us by telephone at 949-430-6529 or us the form below.