Lease negotation including instalment purchases, AITDS, lease options, short sales, equity sharing agreements, 1031 tax-deferred exchanges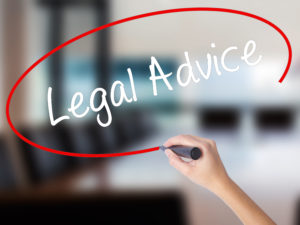 Intensive Review Of Entire Commercial Leases
For close to 35 years, Peter C. Wittlin has as a lawyer been representing tenants, including a large number of small entrepreneurial entities, in commercial leasing matters. His clients have included startup businesses and businesses looking toward moving to a new location. The types of services he has provided have involved every aspect of these transactions, and the results have been extremely favorable.
Proposed leases supplied by landlords can be anywhere from 30 to 50 pages containing a large variety of terms and confusing terminology. These leases can cover everything from tenant parking, common area maintenance charges, obtaining the best sort of tenant, improvement allowances and cost-of-living rent increases.
Peter Wittlin is a lawyer who has long reviewed commercial leases for such clients and understands what all of the convoluted language means. It is his goal to provide you with the sort of commercial lease that will meet all of your business needs.
Helping Tenants Reduce Leasing Costs
The firm of Peter C. Wittlin Attorney at Law advises clients on landlord-tenant agreements to make certain every unnecessary expense is avoided. He will review the proposed lease, take into consideration the length of a lease (three-year versus five-year leasing period, etc.), check upon the tenant improvement allowance and common area maintenance charges (triple net factors — rent, insurance and property taxes), and make certain that basic rent, cost of living and annual increases are in line.
Peter Wittlin is an experienced negotiator and has negotiated lease agreements with some of the largest landlords and landlord representatives in Southern California. If compromises must be made in one area, he will negotiate for reductions in other areas. This can include negating of percentages of income rent being paid upon the lease or even obtaining free rent for the first three months of the leasing period.
Contact Peter C. Wittlin Regarding Your Commercial Leasing Needs
If you are starting your business, looking toward moving to a new location, or renegotiating a commercial or business, schedule a consultation with Peter C. Wittlin Attorney at Law by contacting us by telephone at 949-430-6529 or using the form below.